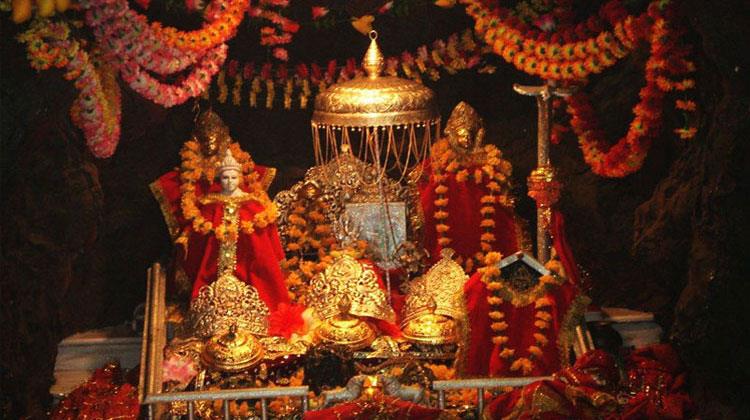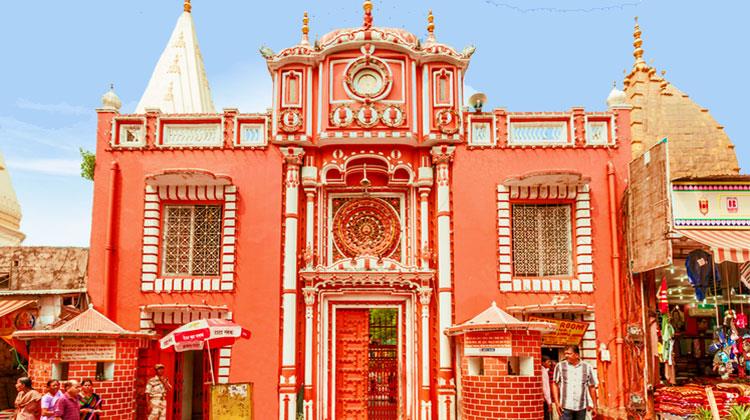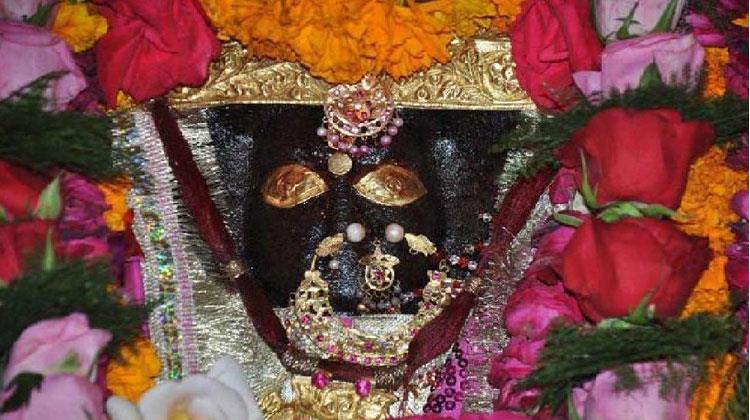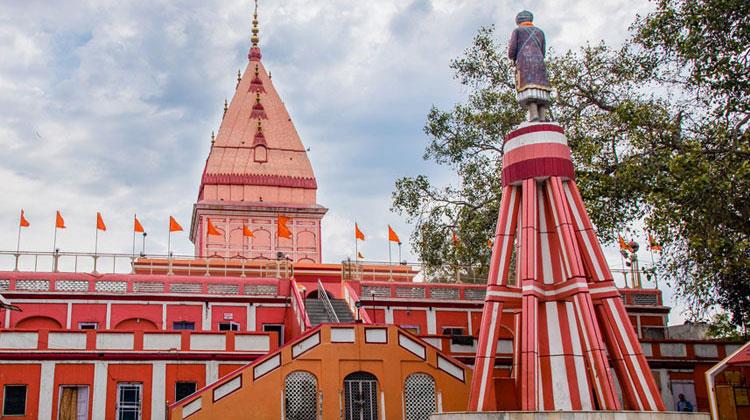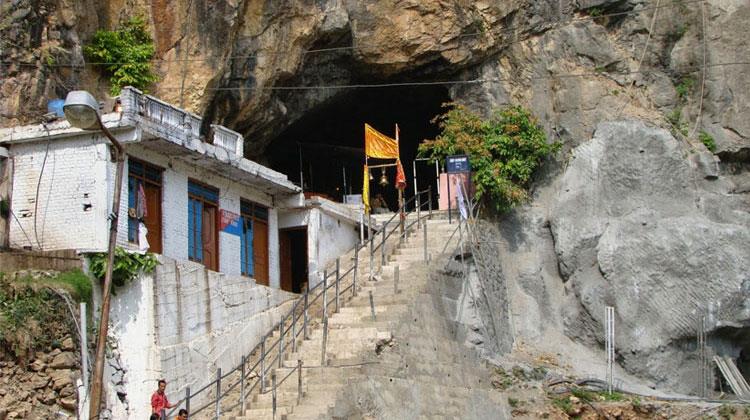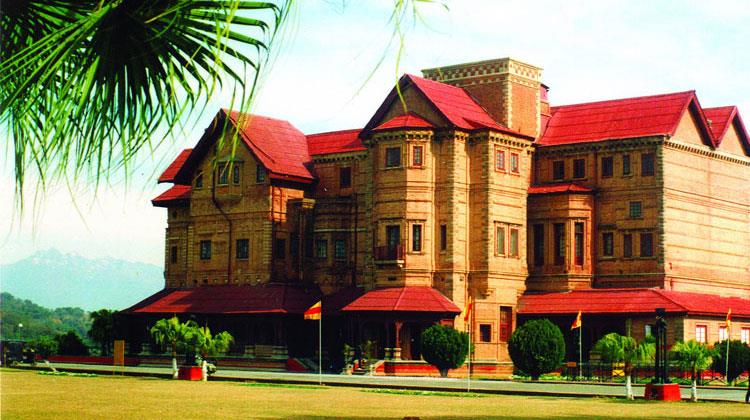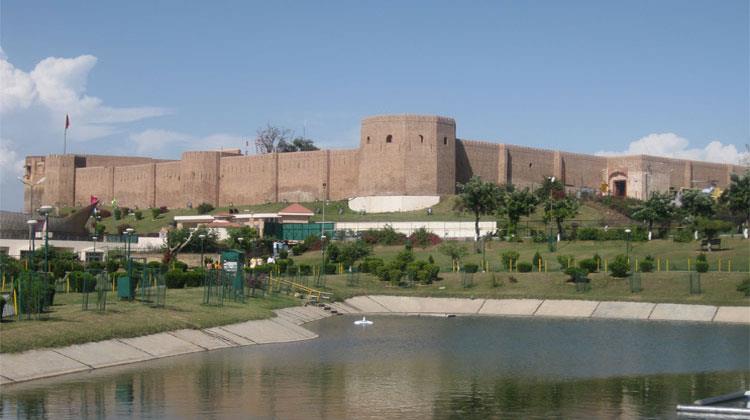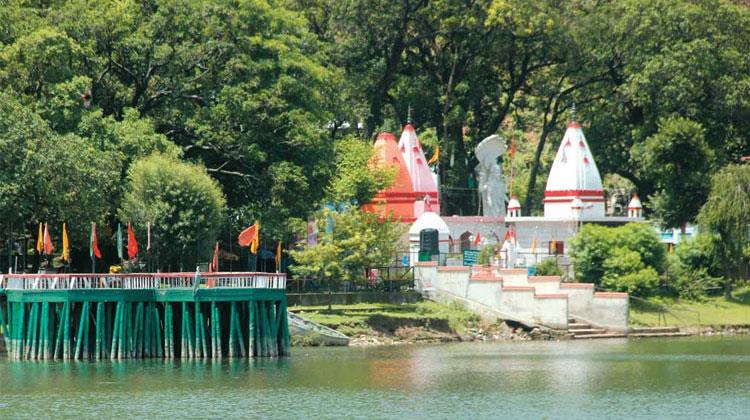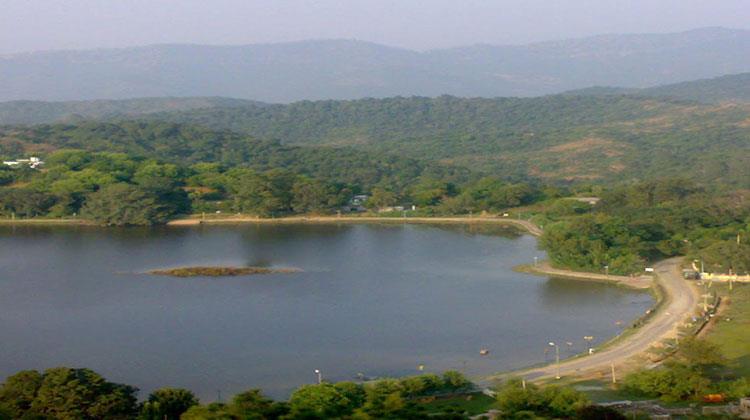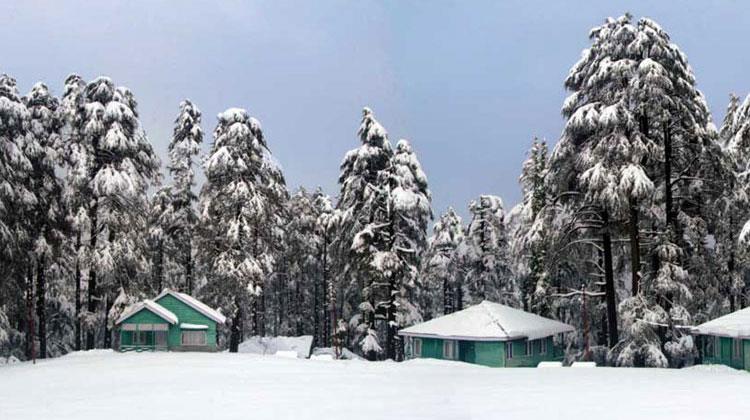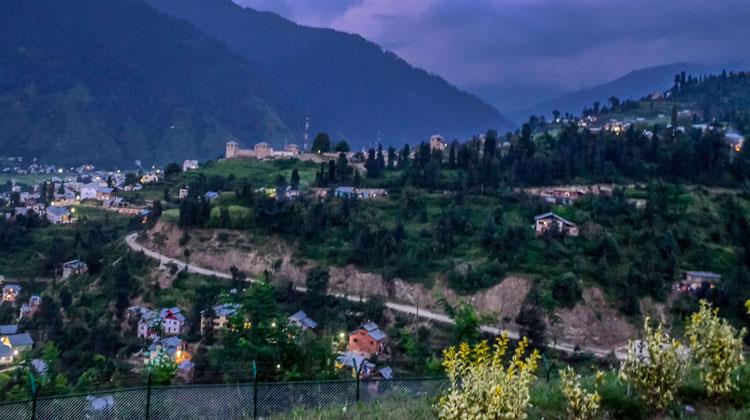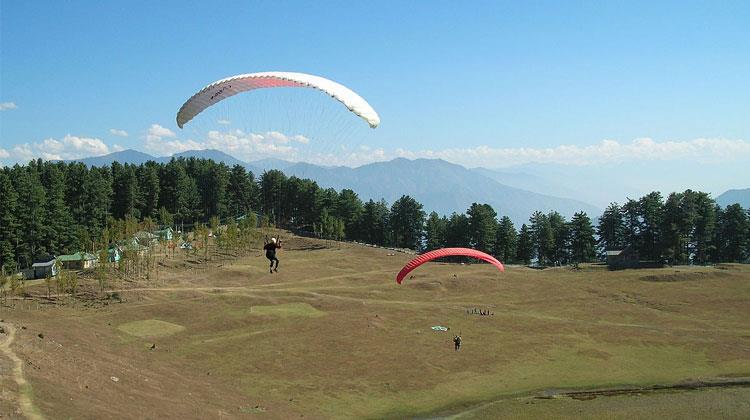 Vaishno Devi
Located in Trikuta hills, 13 km from Katra at the height of 1560 m above sea level with bright clouds and thinning air, this town is the holy cave temple of Mata Vaishnodevi, with spirituality and vibrancy lingering in the atmosphere.
Revered and highly believed in, thousands of Pilgrims visit each year to seek blessings and show unflinching faith in this temple. Vaishno Devi is a religious trekking destination where pilgrims walk about 13 km uphill to reach the little caves which is among one of the 108 Shakti Peetha. Vaishno Devi, also known as 'Mata Rani' is a manifestation of Durga, a Goddess according to Hindu mythology.
The trek itself is very enjoyable, though it might be a little difficult for kids and elderly people. However, ponies and palanquins are available by various vendors to take you there at the top. The whole way is decently paved with lots of shops selling snacks, food items and various religious goods. The pilgrims show their dedication and enthusiasm by shouting slogans and singing songs in the praise of Maa Vaishnavi all along the road. Overall, a great place if you are inclined towards both Hinduism and nature.
Raghunath Temple
Raghunath Temple is located in Jammu city of Jammu & Kashmir state of India. This temple is not only a symbol of devotion of Hindu religion but also the identity of Jammu city. This temple is the biggest temple in north India. The temple is dedicated to Lord Rama. This temple is a beautiful example of Indian heritage.
The construction of the temple was started by Maharaja Gulab Singh in 1835 but it could be completed by his son Maharaja Ranveer Singh. The walls of the temple are decorated with gold from three sides inside the temple. From the outside, the temple appears in the form of 5 kalash which are arranged in sequence. The idols of Lord Rama, Sita and Lakshmana can be found inside the Garba-graha. There are also the idols of various characters of Ramayana and Mahabharata in the various rooms around the Garba-graha in this temple.
Apart from this, all the four dhams can be seen together in a room. The four dhams are arranged in such a way that all of them Rameshwaram, Dwarkadheesh, Badrinath and Kedarnath can be seen each from one direction. Satyanarayan can be seen in a room. There is a beautiful impression of sun in the centre of this room. A calendar can be seen on all the four walls. All the months are depicted along with the diety.
Bawe Mandir
Bawe Mandir is built inside Bahu fort which is located in Jammu region of Jammu and Kashmir state. Bahu fort is built on the banks of Jammu Tawi river. The fort was built by king Bahu lochan around 3000 years back. The rulers of Dogra dynasty renovated this fort in 19th century. The fort is a Hindu religious place and has a temple built inside its campus. The temple is dedicated to Goddess Kali. The temple is also known as 'Bawe Wali Mata temple'.
It is believed that Goddess Kali appeared in the dreams of Pt. Jagat Ram Sharma around 300 years back. The goddess Informed him about a pindi buried in the hilltop. When he searched there, he found a black stone which is considered as a symbol of Goddess. Later on a temple was built on that place.
It is also believed that the temple was built in 8th century. The idol of Goddess is made of white marble and is placed on 1.2 metre high podium. The temple was renovated so it appears to be a new temple. There was a tradition of sacrificing animals to the Goddess earlier but this tradition has been stopped now.
Ranbireshwar Temple
Ranbireshwar temple is situated on Shalimar road in front of Jammu-Kashmir civil secretariat in Jammu city. Ranbireshwar temple is dedicated to Lord Shiva. The temple is one of the oldest temples in the Jammu city. It was built by Maharaja Ranbir Singh in 1883. Later on the temple was named after him. The temple is believed to be the biggest temple of Lord Shiva in north India. The temple is one of the main attractions of the Jammu city. One of the features of the temple is that it is built on first floor and is situated at a big height from the road surface. The devotees have to take stairs to reach to the temple. The main attraction of the temple is the idol and Shivlinga of Lord Shiva.
The idol of Lord Shiva is very beautiful and is considered to be unique as it is not present anywhere else. The Shivlinga is 8 feet high and is made from single black stone. It was built by the rulers of Dogra dynasty. This Shivlinga is the biggest in north India. There are 12 more Shivlingas in the temple which are made of crystal. These Shivalingas are 18inches high and 12 inches wide. There is a slab inside the temple on the right and left side which has around 1.25 lakhs Shivalingas brought from Narmada river. There are also idols of Lord Ganesha, Kartikeya and Nandi in the temple. The idol of nandi is made of brass and weighs around 1000 kg.
Shivkhori
Shivkhori is situated in the Reasi district of Jammu and Kashmir state in India. It is a famous cave shrine of Lord Shiva. Khori means cave (Guffa) and Shiv Khori thus denotes Shiva's cave. It is point of attraction for lakhs of devotees annually from both India and abroad.
Shiv Khori is situated in between the hillocks about 140 km north of Jammu, 120 km from Udhampur and 80 km from Katra. Buses and light vehicles go up to Ransoo, the base camp of pilgrimage. People have to traverse about 3 km on foot on a track to reach this cave.
This natural cave is about 200 metres long, one metre wide and two to three metres high and contains a self made lingam, which according to the people is unending. The entrance of this cave is very wide but it narrows to some extent towards the middle of the cave. The cave is in fact in the shape of Lord Shiva's Damroo i.e. wide at the two ends while very congested at the center.
Amar Mahal
A striking palace in the Indian state of Jammu and Kashmir, Amar Mahal has been transformed into a museum and was constructed in the 19th century for Raja Amar Singh. It has put on display many artifacts including a golden throne weighing 120 kg, Kangra miniature paintings as well as a library with 25000 historic books and a large collection of precious art.
It was the last seat of the Dogra emperor and a great collection of pictures of the regal family have also been put on show. Constructed in red sandstone in a beautiful setting, it is certainly a perfect destination to explore during your holidays in Jammu.
Bahu Fort & Garden
Nestled at a distance of 5 km from the city center, Bahu Fort and Garden lies on the left bank of the Tawi River in the beautiful city of Jammu.
It was built by Raja Bahulochan more than 3000 years ago. Close to the fort, there is a shrine devoted to the Hindu Goddess Kali, a must-see place when you pay a visit to it while on a trip to Jammu. It was renovated in 19th century by the Dogra rulers. The terraced garden, called 'Bagh-e-Bahu', around the fort is an added attraction. In addition to this, one can take a view of the surroundings which are amazing and worth gazing at.
Mansar Lake
The Mansar lake near Jammu city is one of the most famous adventure tourism destinations in India. 'Mansar, is also called as 'Mansrover'. The Mansar lake is about 20 km from National Highway No. 1A. Road to Mansar Lake starts from just near Samba on National Highway No. 1A. The shortcut road from Mansrover or Samba to Udhampur by-pass the Jammu town.
Mansar lake, with its length more than a mile and width half-a-mile, is a very attractive lake in the midst of lusting greeneries surrounded by forest-covered hills. It is considered as a very holy site known from mythological periods sharing the sanctity and legacy of Mansa Sarovar. It is a very popular base of tourists. A temple for a snake god, Sheshnag, is located on the banks of lake. It is believed that it is auspicious for newly wed couples to seek blessings of Sheshnag by performing three parikarma around the lake.
Surinsar Lake
Situated at a distance of 42 km from Jammu city, Surinsar Lake is known for its natural bounty and some mythological importance. Surrounded by thickly wooded mountain ranges and it is a popular picnic spot. The beauty and natural splendor of Surinsar Lake can be compared with the magnificence of Dal Lake and Nagin Lake of Srinagar.
Surinsar Lake and Mansar Lake are considered to be twin lakes; Mansar is located 30 km away from it. The Surinsar Mansar Wildlife Sanctuary is nestled in the midst of both the lakes and supports 3 mammalian species and 15 avifauna species including crane. According to Hindu mythological legends, the origin of the lake is closely associated with the legendary warrior of Mahabharat, Arjun. It is said to believe that Arjun shot an arrow in to the Mansar and a spring gushed of the earth and now it is known as 'Surinsar Lake'.
Patnitop
Patnitop, a beautiful hill resort of the Kashmir valley, is situated at a distance of 112 km from Jammu. Hovering above a beautiful plateau and encircled by dense forests, it is located at a height of 2024 m. Some of the main attractions of Patnitop, Kashmir are delightful picnic spots, serene walks and magnificent views of the mountains forming the backdrop of the Chenab basin. Patnitop hill station wears a thick coat of white snow in winters. A number of snow games like skiing add to the charm of the hill resort in winters. Patnitop counts amongst the best-developed tourist spots in the Kashmir valley. The natural beauty, dense pine forests and flourishing green landscape of this hill resort makes it a popular tourist destination.
Patnitop boasts of three freshwater springs, with ice-cold water and said to have medicinal properties. A 9-hole golf course lures tourists to Patnitop in summers. You can also take an excursion to Sudh Mahadev, a holy place near Patnitop. There are many activities to undertake while on a tour of Patnitop, Kashmir. For the adventure lovers, there are amazing trekking options near Patnitop. Located 103 kms from Jammu, on the Jammu-Srinagar highway, this popular resort is situated at an altitude of 1738 mtrs.
Bhaderwah
Bhaderwah is a town Jammu and Kashmir state. Bhaderwah valley is predominantly a mountainous town situated 80 km from Batote.
Bhadarwah is located on the foothills of middle Himalayas. The town is endowed with breath-taking natural beauty which is why it is popularly called "mini Kashmir". Apart from having picture perfect scenic beauty due to beautiful forests, there are many small streams flowing through various parts of the town. The Halyan river flows through the main market of the town.
Bhaderwah also known as "Nagon ki bhoomi" means 'land of Snakes'. The history is very little known to general masses. The Bhaderwah Town ( Nagar Bhaderwah ) was known as Hettary Nagar and prior to that, there were two other towns namely Donga nagar and Udho Nagar. Both the Nagar was situated around villages Mondha which is about 3 km. In the East of present Bhaderwah town.
Sanasar
Sanasar is the name given to the two small villages of Sana and Sar in Jammu province, Jammu and Kashmir state, India. Named after small local lakes, Sana and Sar are located 20 km west of Patnitop, Udhampur district on the national highway 1A. A nearby mountain range is called the Shanta Ridge.
The Shank Pal Temple is located at the highest point of the Shank Pal ridge, at an altitude of 2,800 metres, a few hours' walk from Sanasar. The 400-year-old temple is dedicated to Nag Shank Pal. No mortar was used to join the stones of the temple. Shanta Gala is a pass on the Shanta ridge which offers a view of the Panchari valley on the other side of the ridge. The pass leads to the Lander area.