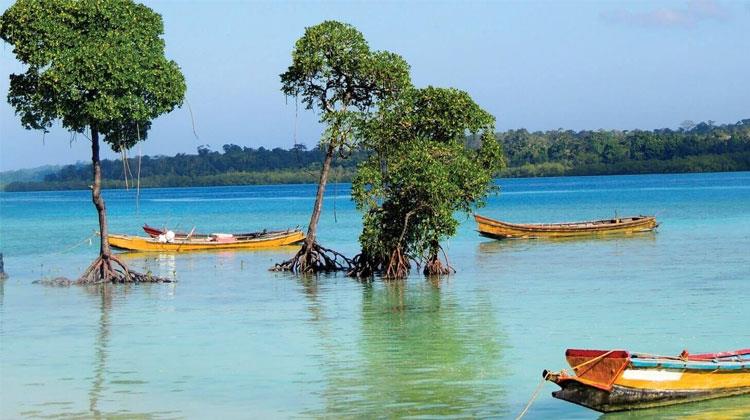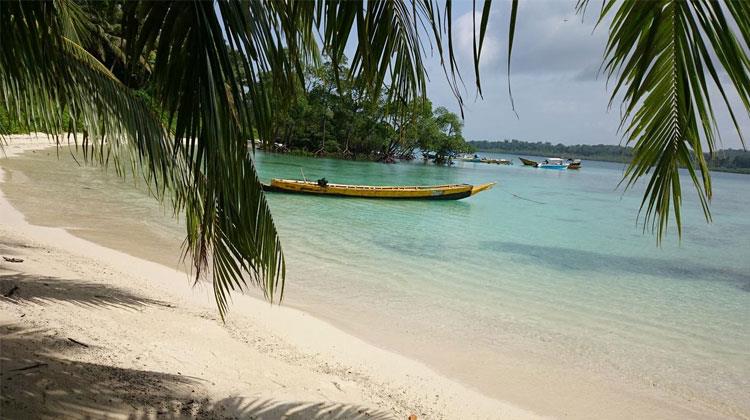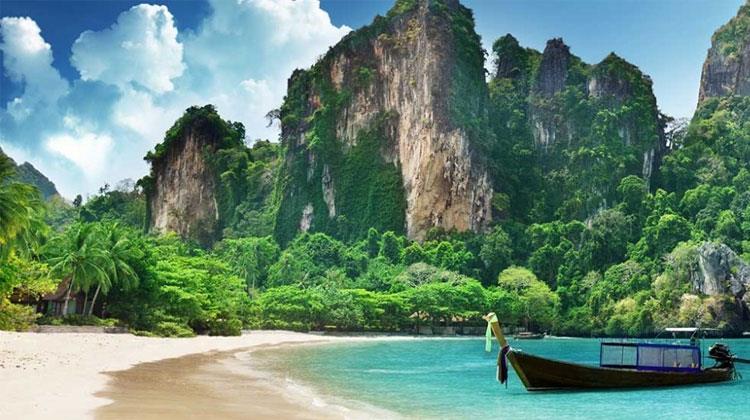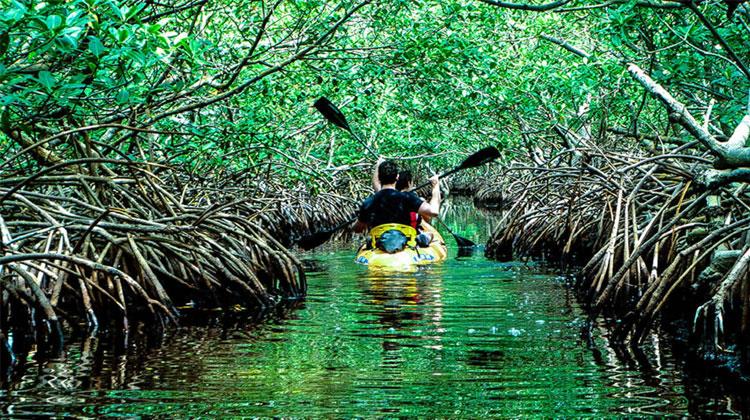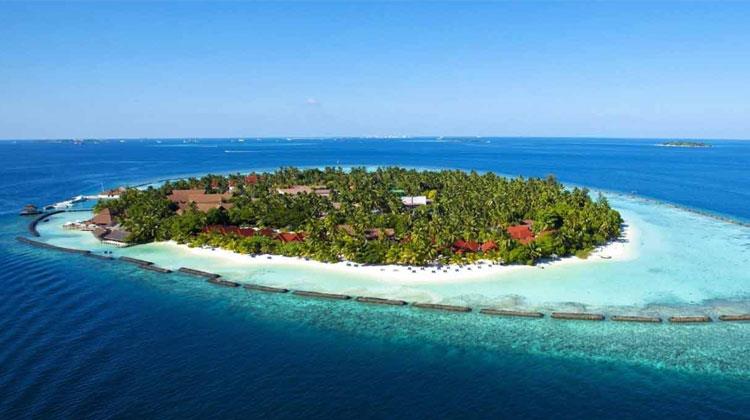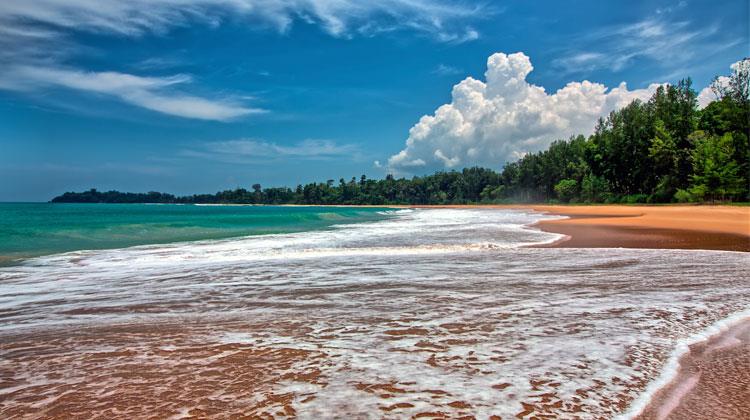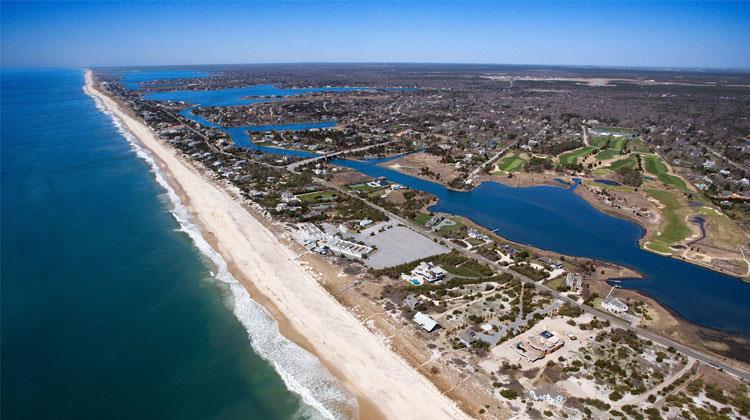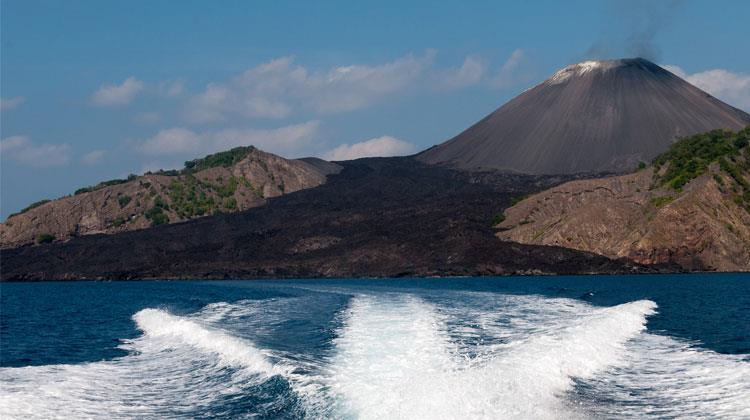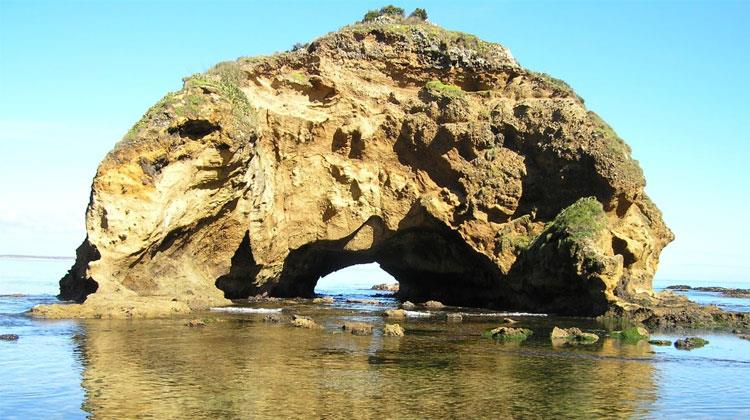 Port Blair
Port Blair is a popular tourist destination and it is the capital city of the Andaman and Nicobar Islands. The Island is surrounded by rugged coastline and tropical forest but despite the fact for having hot and moist biome, this Island has a picturesque environment. Port Blair blooms with various tourists flying from different places and it is evident that this place sees different faces every year.
The city is popular for the infamous Cellular Jail National Memorial, which was once a prison where many freedom fighters and people of other nationals were imprisoned. Today, this place serves as a famous attraction that must be visited. Port Blair attracts tourists from all over the country not just for being a clean city but for its remarkably beautiful coral reefs.
Havelock Island
Among the islands of Andaman, the one that is most visited is the Havelock. Spread in an area of 113 sq. km. and located 39 km of north-east of Port Blair, Havelock Island offers a perfect beach vacation in Andaman. The white sand beaches of this congenial and imposing island are fringed with rain-fed forests making them quite a beautiful destinations to see in India. Famous Radhanagar Beach and Elephant Beach are also part of Havelock Island along with Kalapather and Vijaynagar Beach.
In addition to the extraordinary ambiance and hypnotizing tranquility, Havelock Island also proffers enthralling adventure activities such as scuba diving, snorkelling and trekking. Equipped with several recreational and other pleasant services for tourists, Havelock Island is a supreme destination for a vacation in nature's lap.
Neil Island
On the Northeast side of Port Blair, Neil Island is the Vegetable bowl of Andaman, owing to the farming practices that take place here. A long and the immaculate island of Andaman, Neil Island is endowed with exquisite settings, which makes it just right the holiday. For tourists in quest of chilling out after the humdrum schedule, this island is no less than an empyrean. The azure sea and verdant foliage make it treat to the eyes.
Baratang Island
Baratang Island is located about 100 km from Port Blair and if you take it from the tourism point of view, then this island is an unexplored gem filled with pure beauty and natural wonders. This must visit destination slouches with verdant green meadows and thick mangrove forests. Incredible yet overlooked place Baratang Island houses some unique and fascinating attractions like the impressive limestone caves and interesting mud volcanoes.
The limestone caves in Baratang is a sedimentary rock formed and compressed over millions of years by the continuous deposits of many components and elements such as seashells, marine life, corals, and skeletons. Soon after you enter the caves, you are bound to start rubbernecking as you will find limestone formations hanging from the top and bottom. Besides, these caves are regularly emerging and growing in shapes and sizes. Another such attraction in Baratang Island that is visited by many tourists is the Mud Volcano. It so happens that the mud is pushed upward by a natural gas emitting from underneath created by decaying organic matter from underground.
In addition to that, Parrot Island is also a must visit attraction located near Baratang Jetty. This beautiful place is best visited in the evening to witness thousands of parrots that fly around and roost. Baratang Island can be considered as a one-day trip destination but if you happen to dwell in its peaceful surroundings, then the Island provides accommodations like Forest and PWD guest houses. You can also avail a private accommodation in Baratang Island.
Mayabunder Island
Some 242 km away from Port Blair and around three hours far from Rangat, the beautiful Mayabunder Island is an incredible place for a beach holiday. The island is located in the northern part of the Middle Andaman Island and boasts gorgeous mangrove creeks and spellbinding beaches and isles. It is also famed as a home to former Burmese Karen Tribes, who served as the logging labourers during British Colonial period. Amongst the top sightseeing places in are Karmatang Beach, Interview Island, Rampur Beach and Avis Island.
The Karmatang Beach is reckoned as a eco-friendly destination and also a nesting ground for turtles. Small yet significantly beautiful, Avis is an uninhabited place which is known for its coconut plantation. The beach of Rampur though known for its pristine surroundings and mangrove forest but it is mainly famous for the remains of the German Jetty. The Interview Island on the other side is is known for its numerous fresh water sources. On the Western coast of the Island, there is a cave that gives out fresh water. Mayabunder is also favourable for water sports.
Little Andaman Island
Little Andaman is a must visit destination and it is a least populated island compared to the main Islands. If you wish to get away from the cliché tourist attractions in the Andaman Island then a soothing sail ferry ride and short helicopter ride will fly you to this getaway to sightsee its pure natural attractions and for some beach activities like Surfing. In fact, this Island is said to be a prime surfing destination in India. More or less Little Andaman can also be considered as a one-day trip destination since it has fewer accommodation options. As you enter the Island will stumble upon soothing beaches, pristine waterfalls, delicious and cheap food, local alcohol and well-maintained accommodation.
This beautiful short getaway destination is filled with rich fauna and flora and it is well known for its Red Oil Palm Plantation which covers a vast area under such plantation. The main attractions to visit in Little Andaman are its two beautiful waterfalls that allure the tourists. The Whisper Wave is about 20 km from Hut Bay Jetty and getting here involves a 4 km trek through its evergreen rain forest. White Surf waterfall is 6.5 km from Hut Bay Jetty and this place can be reached by walking. Besides, this part of the Island is scattered with thick jungle, bordered by stunning lonely beaches and rocks.
Long Island
Long Island is said to be a modern village that has its own power-house, a boat building yard, senior secondary school, a bank, wireless facilities, hospital, Range Forest Office and even police outpost. In other words it is an ideal island settlement one can wish for. Long Island boasts beautiful beaches, cosy caves, green rolling hills and stunning mangroves. It also flaunts its lush green tropical forests including Tidal Swamp forests and Evergreen Forests, and a unique marine ecosystem. The top place to visit in Long Island is the silvery beach of Lalaji Bay. It is a gorgeous sandy beach on the west coast of Long Island and a boat cruise through the Mangrove creek here offers one of its kind experience.
Apart from Lalaji Bay Beach, Merk Bay Beach is another beautiful place to see in Long Island. In fact, Merk is considered to one of the best beaches in Andaman. It is adorned with white sand in contrast with the blue water; the beach is safe for bathing and snorkeling as well as bird watching and sighting dolphins. Another worth seeing place in Long Island is Guitar Island. As the name suggests, the island is in the shape of a guitar. This lovely isle is ideal for relaxation and sunbathing.
Barren Island
Barren Island as the name implies is completely lifeless with no living human, except some animals and birds like goats, bats, flying foxes, and rats. This Island has the only active volcano in India which erupted twice in the past years of 1991 and 1994. Since then, the volcano has erupted more than six times and the recent eruption that took place was on 2 May 2006. However, if you want to venture for a sightseeing tour around the Island, you are to get permits from the Forest Department.
The island can be visited by rented boats/ferries but the visitors are restricted to land ashore. You can also take a Sea Plane tour around the island and back.
Ross Island
Ross Island is a beautiful destination to visit when in Andaman and Nicobar Islands. This is a lovely place to tour if you want to make a day out it by traversing for hours amidst its historical importance. Ross Island was the headquarters of the British colony and today it houses its ruins of the buildings that were built during the British time.
The Islands century old trees have captured few important landmarks by its wild vines, roots, and trunks like the Officers Quarters and rundown Church of the British times. Besides, some must visit attractions in Ross Island are like the Chief Commissioner's house, the Cathedral, and Graveyard of the Britishers.
Today, if you visit the Island you will see the state of the art light and sound show commissioned by the tourism department to keep alive the vibes of the past. However, when in Ross Island, you are bound to get a great panoramic view of the nearby Island and get a chance to see a number of animals like peacocks, deers and ducks amidst the cool breeze and the amazing view of the sea.
Chatham Island
Formerly known as the Mark Island, Chatham Island is a known for the fact that Lt. Archibald Blair initially formed a colony here in 1783. However later, it was shifted to North Andaman. It was 1857 when British decided to decide to establish a settlement here. Slowly, and gradually, the settlement expanded, and a saw mill was the commission, which at that time was the biggest in Asia.
During World War 2, the Japanese got their hands on the island. However, later the Aircraft of RAF bombed the establishment of the Island. Then the British tried to re-occupy the island and reconstructed it all over again. Post independence, Dr. Rajendra Prasad, the first president of Free India visited here. Also on the 150th anniversary of the settlement, a memorial column was installed to commemorate the arrival of the 1st batch of Freedom Fighters. The museum established by Forest Department is worth all the attention too on a heritage tour to Andaman.