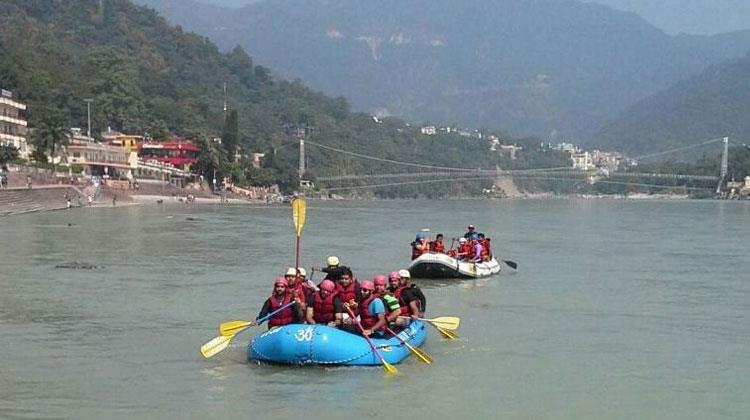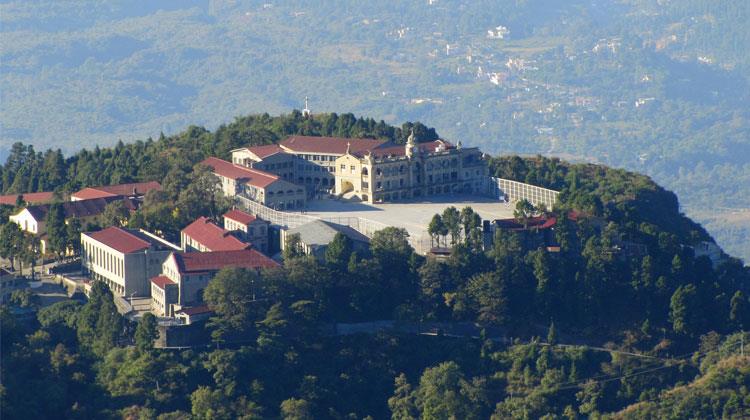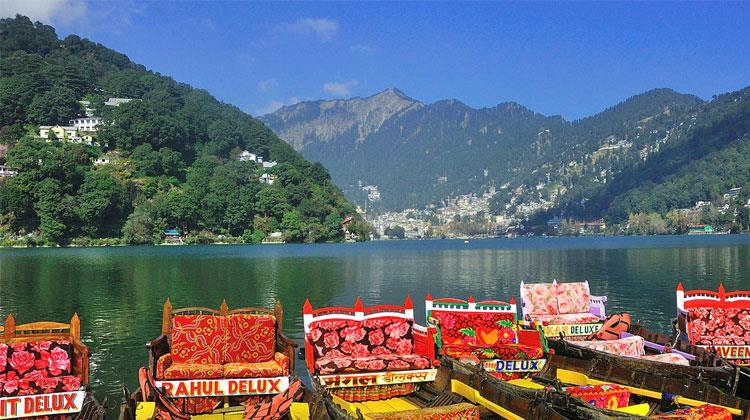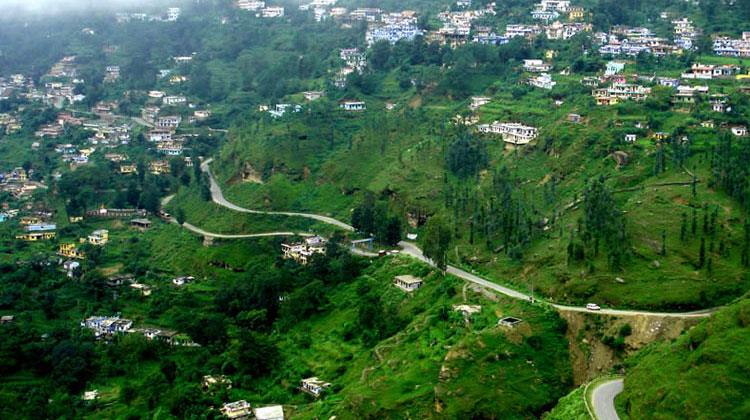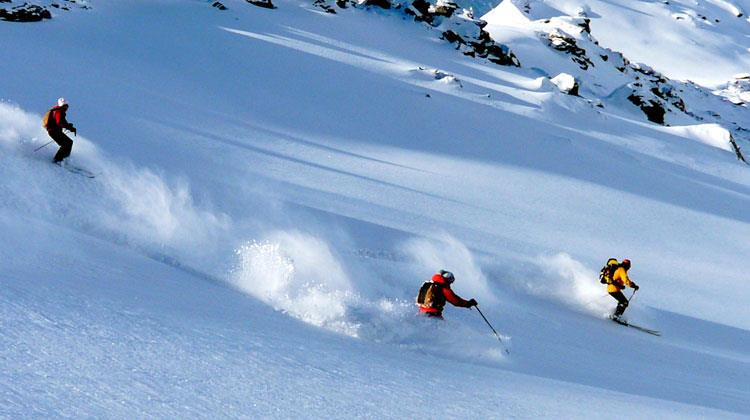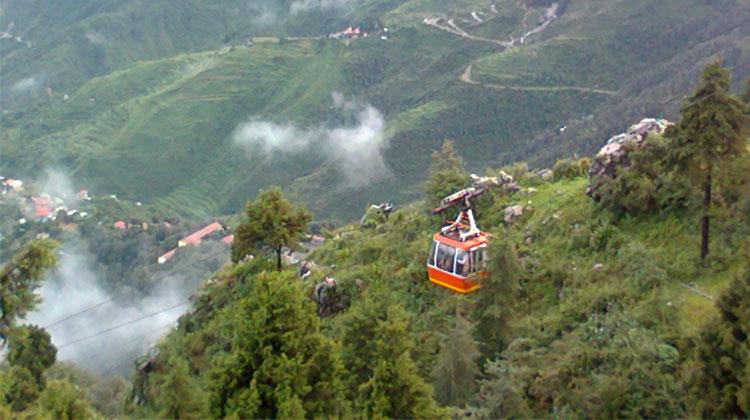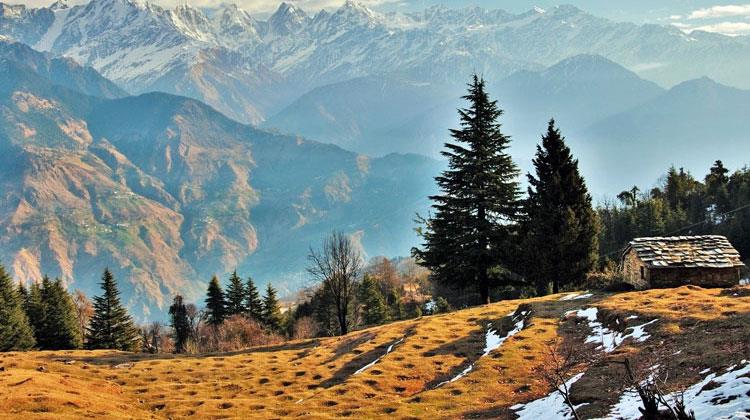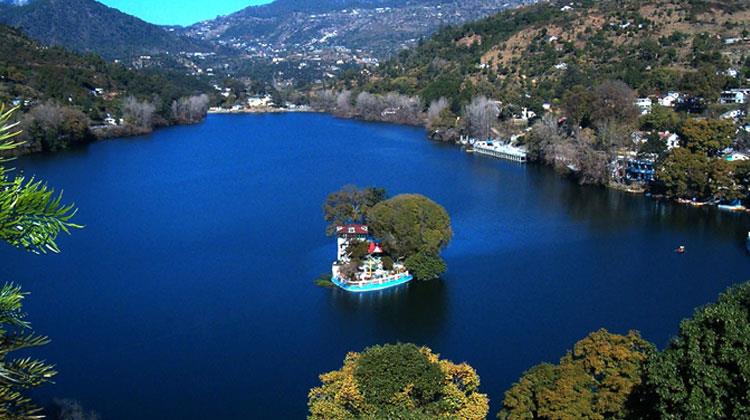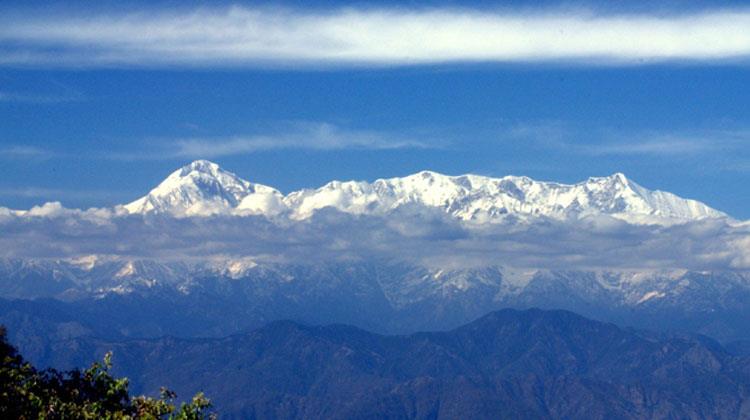 Rishikesh
Rishikesh at the foothills of the Himalayas along the banks of River Ganga has some interesting pleasures for holidays in Uttarakhand. Go for exhilarating river rafting in Rishikesh, stay at beach camps, practice Yoga Asanas at ashrams with a perfect backdrop of mighty Himalayas or go exploring the mountains. This "Yoga Capital of the World", holds International Yoga Festival and will never cease to amuse you with surprises at every turn.
Dehradun
Dehradun grabs much of the attention due its picturesque location. The capital of Uttarakhand is a city of myriad pleasures. Snuggled in the Doon Valley, betwen the rivers Ganga and Yamuna, it's a city of unmatched picturesque beauty. It's the gateway to the scenic hills of Uttarakhand.
The town has a number of monuments from the colonial days of the British Raj. Having plethora of options to explore, it also serves as the picnic spot for many. It is well connected with other destinations and thus is a halting point for a short yet sweet getaway.
Nainital
The City of Lakes, Nainital in Uttarakhand is one of the most popular places to visit in Uttarakhand. The city gets its name from Naini Lake, an awe-inspiring lake at the foothills of the mighty Himalayas present an exotic view.
Nainital is a natural majesty. Snow covered mountains in backdrop, scenic beauty, lovely lakes and lush flora, grabs your attention instantly. Preferred by honeymooners and families alike, this serene hill station offers the best snowfall experience.
Almora
Almora is well acclaimed for its picturesque landscape and rich cultural heritage. It is located on a horse shoe shaped ridge of Kasaya hill at an elevation of 1638 m above sea level.
Mostly known for its sightseeing place, Almora has many unique temples like Golu Devta and Nanda Devi Temples. Other significant temples are Katarmal, Jageshwar and Kasar Devi. Katarmal is an 800 year old Sun temple. Enjoying the sunset or sunrise at Bright End Corner is a must to do activity in Almora.
Auli
If you enjoy skiing, Auli is the best destination for you in Uttarakhand. For enthusiastic winter sports lovers, it houses some of the best slopes covered with Deoadar and Oak forest reducing the velocity of chilling wind.
Witnessing the panoramic view of the Himalaya from Gondola can be an unforgettable experience. Best time to visit is January to March when nature decors the land with dusty snow. If you love to go for trekking, Auli to Badrinath and Auli-Kuari Pass trek are some of the best places for adventure trekking in Uttarakhand.
Mussoorie
Mostly known as the 'queen of the hills', Mussoorie is the pride of Uttarakhand Tourism industry and a significant source of revenue for the state. Breathtaking scenic beauty of Mussoorie compels the travelers to accept the truth that nature has painted the canvas of this astounding tourist spot with sheer concentration.
Nestled amidst the undulating Himalayan ranges, this region seems like a nest of peace. The average altitude of Mussoorie is 1,880 m whereas the highest peak is more than 2,290m high making it a paradise for the thrill seekers. March to June and September to November is the best time to visit this splendid spot.
Munsiyari
Munsiyari is the place to be for seclusion seekers and bikers. Being one of the offbeat destinations of India, this hill town offers supreme peace. Being the very own Kashmir of Uttarakhand, it pleases its tourists with revitalizing environment, numerous tremendous attractions and a silent whisper of wind.
Fringed with Pine, Rhododendron and Deodar forests, this calm destination is apt for couples who don't want any disturbance in their privacy.
Bhimtal
Mostly known for its beguiling lake, Bhimtal can be one of the best locations to spend your summer Holidays in Uttarakhand. Located at an elevation of 1371 m above sea level, this sprawling hill station enjoys a pleasant weather throughout the year. The magnificent hills hovering with lush greenery border the entire lake area.
Bhimtal Lake has a strategically located restaurant at its centre, from where one can enjoy the scenic beauty of the entire lake. Boating on its calm water is an incredible experience. Angling is allowed here, but you need to take special permission from DCFR. One can indulge in rappelling or rock climbing in Bhimtal. Bhowali, Kainchi, Gorkhakhal, Bhimeshwar temple are some of the must see spots near Bhimtal.
Bhinsar
Located at an elevation of 7600 ft above sea level, Binsar is known to be the highest hill station in the entire Kumaon region. It is one of the most beautiful places in Uttarakhand, and located amidst the Binsar Wildlife Sanctuary. Witnessing the panoramic view of the Himalayan peaks from Zero point is the main attraction of this region.
From nature lovers to adventure freaks, this region can satisfy all. The mesmerizing Himalayan oak and rhododendron woods are ideal for trekking. Binsar Wildlife Sanctuary houses more than 200 species of birds and other wildlife including leopard, black bear, pine marten porcupine etc. Do not forget to have a glimpse of snow packed mountains of Kedarnath, Trishul, Shivling and the Nanda Devi from famous Binsar Zero Point. The Bineshwar Temple of 13th Century India is highly attention grabbing.